Rail News Home Federal Legislation & Regulation
9/17/2018
Rail News: Federal Legislation & Regulation
FRA: Nine railroads 'at risk' of not qualifying for PTC extension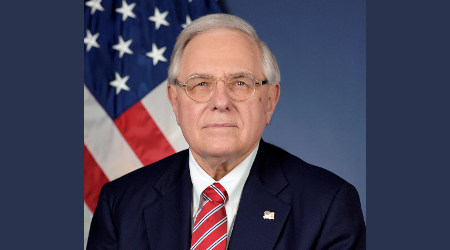 Nine railroads — all passenger — have been determined to be "most at risk" of failing to qualify for an extension of the Dec. 31 deadline to implement positive train control (PTC), Federal Railroad Administrator Ronald Batory told a congressional panel last week.
Railroads that had installed less than 90 percent of its PTC system hardware as of June 30 are most at risk of failing to qualify for an "alternative schedule" for PTC implementation, Batory told the House Subcommittee on Railroads, Pipelines and Hazardous Materials during a hearing held Sept. 13.
Qualifying for the alternative schedule would provide those railroads with up to another two years to complete the process.
The nine at-risk railroads are: New Mexico Rail Runner Express, Capital Metropolitan Transportation Authority, New Jersey Transit, Altamont Corridor Express, Maryland Area Regional Commuter, Trinity Railway Express, South Florida Regional Transportation Authority (SunRail), Peninsula Corridor Joint Powers Board (Caltrain) and Central Florida Rail Corridor (SunRail).
The Federal Railroad Administration (FRA) has made more than $2.5 billion in federal grants and loans since 2008 to help railroads cover the cost of implementing PTC. That amounts to nearly 20 percent of industry estimates for PTC implementation, Batory said, according to his written testimony.
The FRA is authorized to assess fines against railroads that fail to implement PTC by the Dec. 31 deadline or that fail to qualify for an extension, Batory said.
The FRA's civil penalty schedule recommends, as guidance, a $16,000 civil penalty for failure to timely complete PTC implementation on a track segment where it is required.
"For any violation of a federal rail safety statute, regulation, or order, however, the current statutory minimum civil penalty FRA may assess is $853, and the ordinary statutory maximum is $27,904," Batory told the panel. "FRA may assess a civil penalty for each day the non-compliance continues, but FRA may elect to take enforcement action on a one-time basis or each month, quarter, year, or other interval of time during which the noncompliance continues."
FRA officials are considering all options to determine the enforcement action that will be most effective and appropriate, he said.
Contact Progressive Railroading editorial staff.
More News from 9/17/2018