2/6/2019
Rail News: Mechanical
Rail supplier news from Siemens, Alstom, GE, Progress Rail, PS Technology, Astronics, Ondas and RailcarRx (Feb. 6)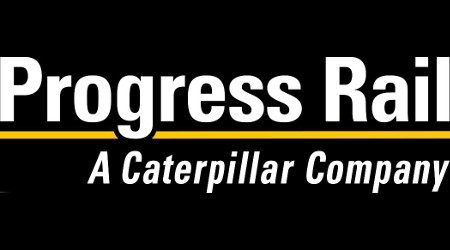 The European Commission yesterday rendered a decision prohibiting the proposed merger of Siemens' and Alstom's mobility businesses. As a result, the merger will not proceed, officials from the companies said in a joint statement. Siemens and Alstom regret that the remedies they offered — including recent improvements — have been considered insufficient by the commission, they said. "The remedies were extensive in scope and addressed all the concerns raised by the commission with respect to signaling as well as very high-speed trains," Siemens and Alstom officials said. "In addition, a number of credible and well-established European players expressed strong interest in the remedy package." Siemens now plans to take time to assess all options for the future of Siemens Mobility, while Alstom expects to focus on pursuing a growth path in the mobility sector and define a strategic roadmap for the future.
GE has set a record date of Feb. 14 for the spin off of Transportation Systems Holdings Inc. (SpinCo), which will hold a portion of GE Transportation. Immediately following the spinoff, SpinCo will merge with a Wabtec Corp. subsidiary and continue as the surviving company. The merger is expected to occur Feb. 25, subject to certain closing conditions. Upon completion of the merger, GE shareholders are expected to collectively own about 24.3 percent of outstanding Wabtec shares and current Wabtec shareholders are expected to collectively own 50.8 percent. GE will own Wabtec common stock and non-voting convertible preferred stock, which together represent a 24.9 percent economic interest in Wabtec.
Progress Rail won a contract from Bangladesh Railways to supply 40 EMD GT42ACL broad-gauge locomotives — the first broad-gauge locomotives the company has supplied to Bangladesh. Rated at 3,250 braking horsepower with microprocessor control and AC/AC traction, the locomotives will provide significant fuel efficiencies, lower emissions, the latest safety features, and notable haulage capacity and reliability, Progress Rail officials said in a press release. Through the former EMD, the company delivered its first meter gauge locomotive to Bangladesh Railways in 1953, said Progress Rail Chief Executive Officer Billy Ainsworth. Since then, the company has supplied more than 150 meter gauge locomotives to the region, both directly and through partners, he said.
PS Technology (PST) and Penn State Altoona have announced a joint effort to enhance the college's rail transportation engineering (RTE) program. To help RTE students more thoroughly understand the real-world implications and requirements of positive train control (PTC), PST will contribute its PTC Prime solution to the program. A training solution used by multiple North American railroads, PTC Prime includes self-guided training and interactive locomotive simulations that will expose students to the engineer-operations focus of the Federal Railroad Administration's PTC requirements, PST officials said in a press release. The system will automatically instruct, score and record students' training results.
Astronics Corp. subsidiary Astronics Test Systems won a $30 million contract to develop and supply a test system to Kawasaki Rail Car Inc. (KRC). The system will provide post-delivery maintenance support for new generation subway cars KRC is building for MTA New York City Transit. The cars are scheduled to be delivered from 2020 to 2023. The pact includes options that could boost the value of Astronics Test Systems' contract to about $50 million.
Ondas Holdings Inc. subsidiary Ondas Networks Inc. has launched Ondas Labs, a partnership program and innovation lab designed for advanced edge computing and connectivity in mission-critical applications. Ondas Labs will provide an innovation hub and multi-vendor ecosystem for mission-critical entities and technology providers in the utility, transportation, oil/gas and government security markets. Users will be able to collaborate, combining their capabilities and existing resources to create secure, reliable and private industrial networks, Ondas Networks officials said in a press release. Ondas Labs will provide sensor, software and security vendor partners and their customers with access to additional processing resources capable of hosting new computing applications.
RailcarRx Inc. announced it successfully completed a service organization controls audit certification last month. The audit included an examination of RailcarRx's data security policy, overall data availability, monitoring of data processing, business continuity plans and operating environments. The audit validates that the controls in place enable the company to provide a secure environment for customers, RailcarRx officials said in a press release. The company has invested in data privacy and security solutions, such as a system control environment, physical and financial security, and data access controls. RailcarRx provides information technology products and services to the North American rail industry.
Contact Progressive Railroading editorial staff.
More News from 2/6/2019