Rail News Home Federal Legislation & Regulation
11/14/2018
Rail News: Federal Legislation & Regulation
House rail subcommittee's Denham ousted in re-election bid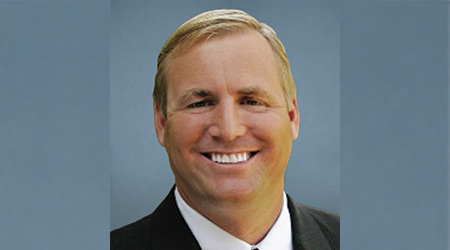 U.S. Rep. Jeff Denham (R-Calif.), a longtime critic of California's high-speed rail project, was defeated for re-election to a fifth term in Congress by first-time candidate Josh Harder, the Associated Press and California news media announced yesterday.
A venture capitalist, Harder anchored his campaign to Denham's vote against the Affordable Care Act, the AP reported. With votes continuing to be counted, Denham had a slim lead on Election Day. However, AP called the election yesterday after Democrat Harder gained enough of a lead that Denham couldn't overcome the margin with yet-to-be-counted votes.
Denham is known in the rail industry as a senior member of the House Transportation and Infrastructure Committee and chairman of its Subcommittee on Railroads, Pipelines and Hazardous Materials. Throughout his term in office, he has been an outspoken critic of California's plans to build a high-speed rail line between Los Angeles and San Francisco.
In August, Denham received the Railroad Achievement Award from the Association of American Railroads and GoRail for his "continued leadership on issues affecting both freight and passenger railroads."
Denham was first elected to Congress in 2010.
Contact Progressive Railroading editorial staff.
More News from 11/14/2018