Rail News Home Federal Legislation & Regulation
1/25/2019
Rail News: Federal Legislation & Regulation
U.S. Rep. Lipinski to chair House rail subcommittee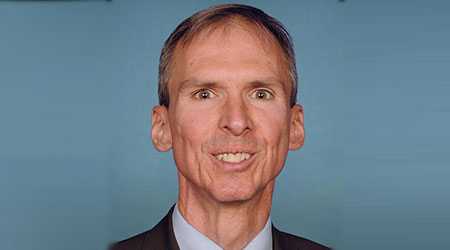 The House Committee on Transportation and Infrastructure (T&I) announced yesterday that U.S. Rep. Dan Lipinski (D-Ill.) will chair its Subcommittee on Railroads, Pipelines and Hazardous Materials.
Lipinski is the most senior member from Illinois on the T&I Committee; his district includes Chicago-area suburbs as well as parts of the city of Chicago, considered the center of the nation's rail network.
He was chosen to lead the subcommittee based on his experience in and knowledge of rail, pipeline and hazmat safety; freight-, commuter- and passenger-rail issues and regulation; and the impact rail and pipelines have on local communities, according to a press release issued by the congressman's office.
"I grew up 100 yards from the railroad tracks, so I learned first-hand early in life about the issues we all face living with so many rail lines running through our neighborhoods, including blocked crossings, noise and pollution," he said. "I also understand the benefits railroads bring such as good jobs and more environmentally friendly movement of freight."
His congressional district also has a large number of underground pipelines, he added.
"As chair, I will continue the work I have done to advance policies that prioritize rail and pipeline safety, a better environment, more jobs and better public transit," Lipinski said.
In addition, he will continue to seek transportation funding opportunities that benefit the public, such as the initial $100 million in federal seed funding and subsequent hundreds of millions he helped secure to initiate the Chicago Region Environmental and Transportation Efficiency (CREATE) program. CREATE is a public-private partnership aimed at easing one of the most congested points in the U.S. rail network.
"With my leadership and experience in rail and pipeline matters, I am ready to get to work as chairman," Lipinski said.
Contact Progressive Railroading editorial staff.
More News from 1/25/2019