January 2018
Rail News: Mechanical
Product update: Friction modifiers and rail lubrication systems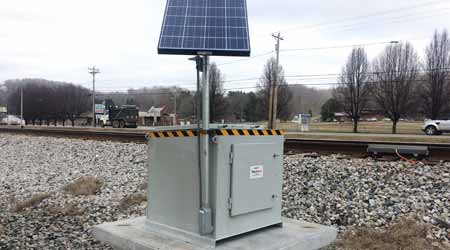 Loram Maintenance of Way Inc.
Railroads have individual needs that cannot be met by a traditional "one-size-fits-all" solution, as Loram Maintenance of Way Inc. officials put it in an email. Accordingly, Loram has expanded its friction management product line for 2018. The company made improvements to its top-of-rail (TOR) and Gauge Face (GF) wayside systems.
"With improvements to our existing SMART distribution algorithms, [we have created] a customizable, less-waste product," company officials said. "Combined with our new proprietary remote monitoring system (cellular and Wi-Fi data transmission capable), and the introduction of our smaller, transit-friendly 25 gallon TOR/GF tank, Loram continually advances our product line."
The company also has expanded its line of friction modifiers and gauge face grease products.
"Our improved TOR-H2Ox Hybrid friction modifier has proven both its carry-down ability and its minimal environmental impact," officials said. "The addition of our all-season EcoCurve Heavy Haul grease creates a worry-free, hassle-free option for any railroad's lubrication program."
L.B. Foster Co.
L.B. Foster Co. has introduced a line of on-board, locomotive- mounted solid stick wheel flange lubricants that provide "the same level of lubricity as current wayside products," company officials said in an email. Soon, the company plans to introduce its next-generation water-based TOR KELTRACK® ER Plus friction modifier, which is designed to provide "optimal total cost of ownership," they added.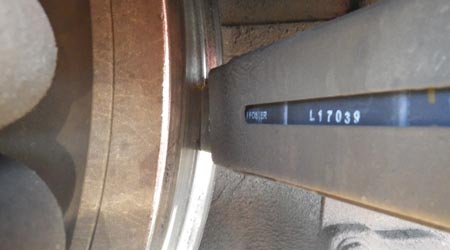 L.B. Foster Co.
L.B. Foster's TOR solutions feature the company's all-season INFINITRACK® TOR lubricant, and the company is "significantly expanding" its GF portfolio of greases via new, optimally formulated products, officials said. Examples include the all-season synthetic SYNCURVE® grease, which is durable in the heavy-haul environment; and the BIOCURVE® premium quality biodegradable grease for customers that need high-performance lubrication in environmentally sensitive areas.
The company also offers an "all-in-one service model" that enables Class I customers to "optimize the value of their friction management system investment by maximizing equipment uptime to apply friction management consumables," L.B. Foster officials said. "[It's a way] to lock in the long-term benefits of friction management, such as increasing the life of the rail and improving fuel economy."
Rails Co.
Rails Co.'s Type LP automatic track lubrication system lubricates single rail, double rail and single rail guard track installations.
The system features a high-pressure pump, an electrical air control system, a tripper that automatically delivers a measured amount of lubricant to wiping bars on the rail at the passage of each wheel, and necessary wiping bars, hoses and fittings. As many as 10 separate tracks may be serviced from one pump, according to the company.
Lubricant is delivered from the original factory drum directly to the track. The air control system provides automatic shutoff when the lubricant drum is empty or in case of pipeline damage. Installation requires no drilling of the rail.
SKF USA INC.
In response to customer requests, SKF USA Inc. has expanded its remote monitoring capabilities for its SKF- and Lincoln-branded rail lubrication systems. Remote monitoring now is possible for the 35-, 200- and 800-pound reservoirs. Benefits include optimizing refill schedules and immediate notification of any system malfunction.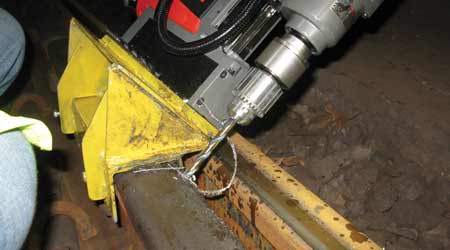 SKF USA INC.
"Rail lubricator maintenance personnel now can check lubricant levels and monitor lubricator performance without the time and expense involved in a trip to the site," said SKF Product Manager of Railway Products Eric Nieman in an email.
SKF's customers also have become increasingly interested in drilling channels in rail for lubrication passage. Drilling lubrication channels enable the lubricant to be placed precisely without the need for applicators.
"This method of rail lubrication has been used quite effectively in parts of Europe for many years. While drilling lubrication channels is not acceptable for every application, there are times when it can be advantageous," Nieman said. "Combining SKF knowledge of North American customers with its European application engineering expertise has helped several SKF customers work through the decision of which application method is best for unique situations."
MPL Innovations Inc.
MPL Innovations Inc. offers NatureBlend™, the next generation of the company's SolidStick™ wheel flange lubricants, which are designed to reduce wheel and rail wear, and the frequency of wheel truing. By reducing wheel-rail friction, they also reduce fuel use.
NatureBlend lube sticks meet the European standard for solid rail lubricants, the company says.
Klüber Lubrication NA LP
Klüber Lubrication NA LP offers a fully synthetic, biodegradable fluid grease for wheel flanges on rail cars: Klüberrail LEA 62-2000.
Reducing friction at the contact point between the rail and wheel flange reduces wear and decreases "squealing noises," company officials said in an email.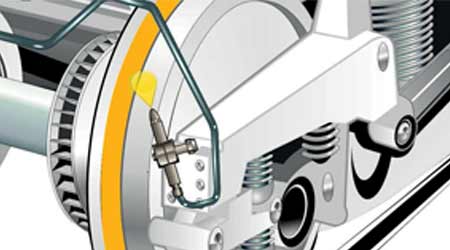 Klüber Lubrication NA LP
Klüberrail LEA 62-2000 addresses those issues by combining selected additives and an inorganic thickener to reduce wear on wheels/rails and minimize stick-slip effects on curves to quiet noise, Klüber officials said, adding that the additives "ensure good adhesion" to the wheel flange to minimize lubricant "fling-off," even at high speeds. The formulation's water resistance properties also reduce rain wash off.
Klüberrail LEA 62-2000 is suitable for use in automatic wheel flange spray lubrication systems — the fluid grease offers good feed characteristics, even at low temperatures, company officials said.
Whitmore Rail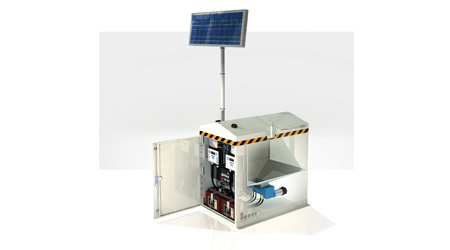 Whitmore Rail
Whitmore Rail recently introduced the AccuTrack® 2.0 electric trackside applicator, which includes all the advanced features of AccuTrack, plus some enhancements. Among them: a remote monitoring add-on option that enables users to track unit activity 24/7. The remote monitoring feature also provides self-diagnostics for on-site troubleshooting. LubriCurve®, Whitmore Rail's mechanical trackside applicator, "continues to provide a lower cost alternative to electronic systems with outstanding results in industry," company officials said.
Paired with trackside applicators for precise product distribution, Whitmore Rail's advanced wiping bars are designed for quick, easy installation and maintenance. The company offers low-maintenance gauge face wiping bars with 16 to 48 port configurations and top-of-rail bars that fit all rail types. Since it was introduced, the PolyTOR™ wiping bar "continues to result in high durability and efficiency of product pick-up," company officials said.
Meanwhile, Whitmore Rail offers rail curve and switch plate lubricants that are designed to reduce wheel flange and rail wear, extend rail and wheel life, and decrease fuel consumption and wheel squeal. For example, the friction modifier TOR Armor® "continues to substantially reduce noise, wear and lateral forces," Whitmore Rail officials said.
Email comments or questions to prograil@tradepress.com.
---
Keywords
Browse articles on friction modifiers rail lubrication Loram L.B. Foster Rails Company SKF MPL Innovations Kluber Lubrication Whitmore Rail