1/28/2019
Rail News: Mechanical
Wabtec, GE merger nears completion; Siemens, Alstom merger still a ways off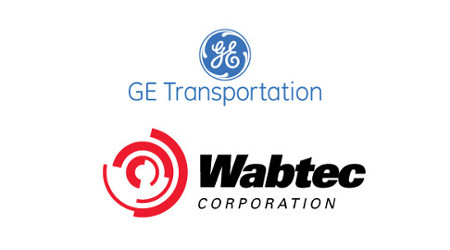 Wabtec Corp. and GE Transportation late last week announced modifications to the terms of their merger agreement, which was reached in late 2018.
The planned merger now is expected to close by February's end, subject to closing conditions. After the transaction closes, Wabtec plans to report its fourth-quarter 2018 and full-year results, and provide 2019 financial guidance for the combined company.
 
Under the terms of the modified agreement — which was approved by both companies' boards — General Electric Co. will complete the spinoff of a portion of GE Transportation to GE shareholders, then immediately merge GE Transportation into a wholly owned Wabtec subsidiary. Wabtec shareholders would own 50.8 percent of the company on a fully diluted basis compared with 49.9 percent under the previous terms.
GE shareholders will directly own 24.3 percent of Wabtec on a fully diluted basis, and GE will own common stock and non-voting convertible preferred stock that together represent a 24.9 percent economic interest in Wabtec on a fully diluted basis, up from the previous 9.9 percent stake. GE also will receive $2.9 billion in cash at closing, as announced last year.
"With the increase in GE's stake in Wabtec, and increased proceeds as we sell down this stake, this transaction will further strengthen our balance sheet and support our de-leveraging plan," GE Chairman and and Chief Executive Officer H. Lawrence Culp Jr. in a press release. "The combined business will be better positioned with an improved business mix and enhanced opportunities for faster innovation in key growth areas."
 
GE would sell down its interest in Wabtec, subject to certain provisions and size constraints designed to facilitate an orderly disposition of its shares. The GE interest is valued at $3.4 billion based on Wabtec's current market stock price.
"We believe the modified terms enhance the benefits of the merger to our shareholders and are working to complete it quickly," said Wabtec President and CEO Raymond Betler. "As a combined company, Wabtec and GE Transportation will bring to market a robust installed base of more than 23,000 locomotives globally, expanded global reach, a strong mix of freight and transit products and services, and increased innovation to solve our customers' toughest challenges."
Meanwhile, Siemens and Alstom announced there's still no certainty that contents of their merger proposal will be sufficient to alleviate the concerns of the European Commission. A decision by the commission is expected by Feb. 18, the companies said in a joint statement.
Since Siemens and Alstom first proposed certain concessions to the commission on Dec. 12, 2018, the companies have continued the dialogue with the commission and have decided to further modify the remedies to address concerns raised by feedback from market testing, they said.
"This package preserves the industrial and economic value of the deal — the order of magnitude of concerned sales communicated previously (around 4 percent of the sales of the combined entity) remaining unchanged," the companies said.
Contact Progressive Railroading editorial staff.
More News from 1/28/2019